Events For 2021
The American Cesky Terrier Fanciers Association is involved in many and various activities each year. Our devoted and passionate members participate in many different activities in their quest to expose this beautiful and loving breed to the public. Members not only participate in the United States and Canada, but also abroad. Our exhibitors are very proud to enjoy such activities such as Meet The Breeds in conjunction with other kennel clubs, Health symposiums throught the US to gain and promote healthy happy Ceskys, extensive Judges Seminars, and performance activities such as Agility, Barn Hunt, Tracking, Scent Work, Dock Diving, Fast Cat, Rally and conformation at dog shows.
Our dedicated members are always available at any of these and other evnts to speak with you about this lovely breed. Beware! They will talk your ears off because of the love they have for this breed. Please feel free if you see one of our members with their Cesky to stop for a chat. They are always willing to help.
It is time to start thinking about changing leaves, cooler weather and the annual trek East for the Montgomery cluster of shows. This year is very special after last years cancellation of so many shows including Montgomery.   Let's celebrate and that celebration includes Ads for the Montgomery catalog.  Ads for the catalog are due the beginning of August and no later than August 11, 2021.  
Advertising for MCKC Catalog costs are as follow: 
$70.00 for a full page of camera-ready ad with photo(s) 
$40.00 for half page ad with camera-ready photo(s)
Or complete the form HERE 
Please send to: 
              Monica Kipp 
              S54W32290 County Road ZZ 
              North Prairie, WI 53153 
Questions contact Monica Kipp at milmear@wi.rr.com or 262-893-2922
MONTGOMERY COUNTY KENNEL CLUB DOG SHOW
Morris and Essex - Wednesday October 6, 2021
Hatboro- Thursday and Friday October 7-8, 2021
Devon- Saturday October 9, 2021
Montgomery- Sunday October 10, 2021
Dinner- Saturday October 9, 2021. Time to be announced. 
MONTGOMERY COUNTY KENNEL CLUB DOG SHOW 
 Mark your calendars and get your reservations for this years Montgomery County Kennel Club Terrier Show October 6-10, 2021 . 
We have been able once more to get a group rate at the Holiday Inn in Kulpsvill. Please see all the information below. Registration for group rate end 9/6/2021. 
Click HERE for Holiday Inn accommodations or call 215-368-3800 and hit reservation prompt. The group rate is $ 139.00 plus tax a night.  If you are unable to use the link you can call the hotel at 215-368-3800 and select "Reservations" prompt.  Once you reach a real person, ask for the "American Cesky Terrier" group or mention code "ACT". 
As a reminder, your group rate includes breakfast for up to 4 people per room each day (although, vouchers will be given upon check in based on the # of adults on the reservation), as well as any "dog" fees.  If a member chooses to book outside the group block and is traveling with a dog (say they book a AAA rate), they will be subject to the $25/day/dog fee and breakfast is not included in these rates.
The address for the Holiday Inn Lansdale : 1750 Sumneytown Pike, Harleysville, PA 19443
For more information on the hotel, please see their website at: www.holidayinn.com/lansdalepa. 
Plug the address into your GPS, and we look forward to seeing you all in October in Pennsylvania!!!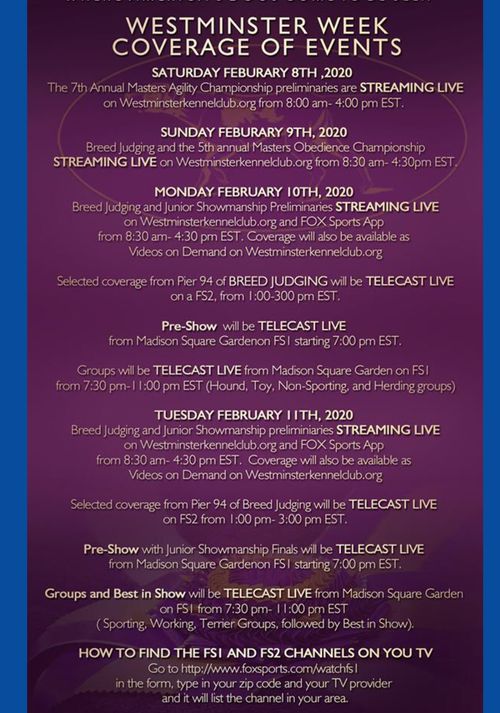 Please stop by the Cesky Terrier benching area after their ring time. Ring time for the Cesky is 10:45.  Our ACTFA members will be more than happy to introduce you to this wonderful breed. Westminster Kennel Club Dog Show, although not the largest dog show in America, is the most well known dog show in America and possibly the world!  We call it Eye Candy for Dog Lovers. Hope to see you there.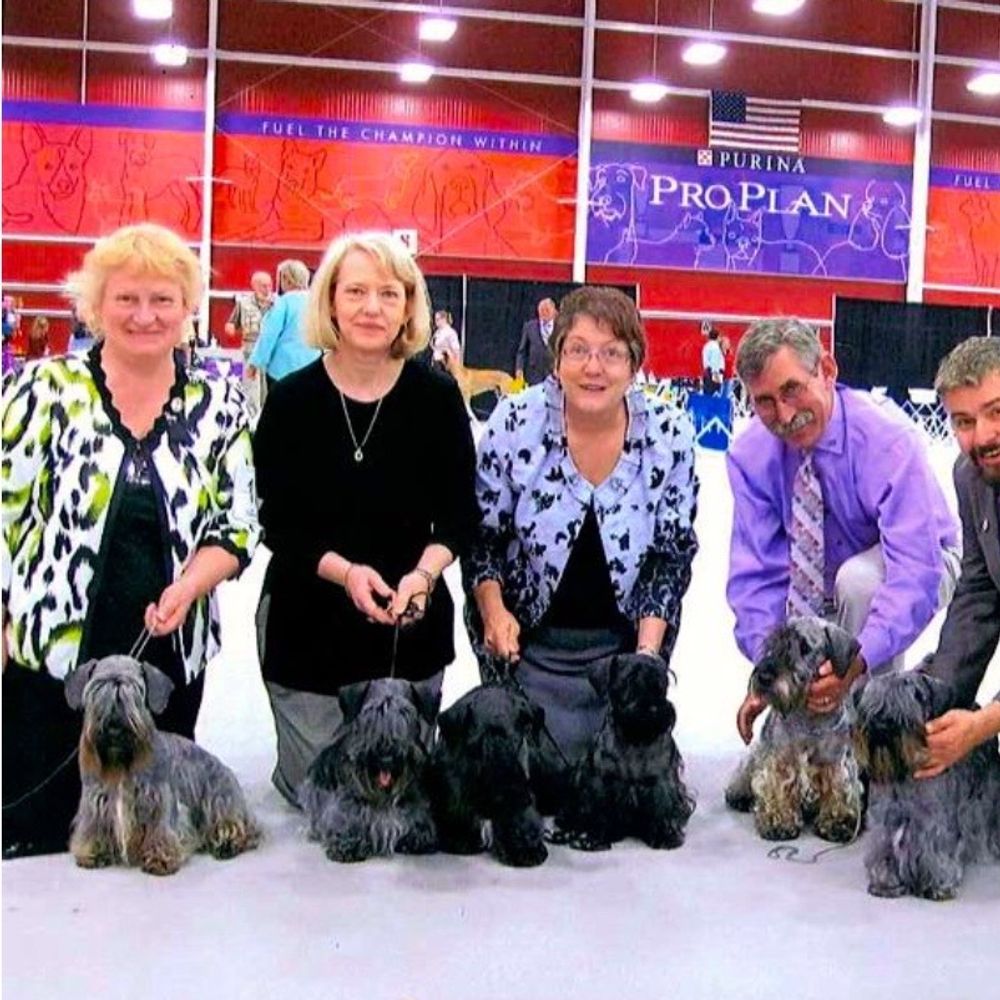 AKC 11th Annual Meet The Breeds
Saturday & Sunday January 25 and 26th, 2020
NYC Javits Center 429 11th Ave. New York    10am-5pm
Come meet our wonderful ACTFA members who have volunteered their time and expertise in sharing with you the wonderful world of the Cesky Terrier. It is a fantastic opportunity to learn about this truly fabulous breed and to meet some our most devoted members who are anxious to share. You will be greeted with a warm welcome and most certainly some doggie kisses! Please contact Club Member and Meet The Breed organizer, Arielle Bugielski Hayden if you would like to volunteer some time at the booth. It sure is to be a wonderful event.